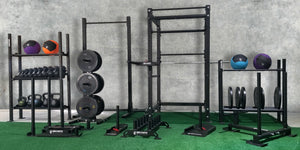 Granite Fitness
Granite Fitness
Granite Fitness
Granite Fitness
Granite Fitness Equipment - Proudly Built in USA
Granite Fitness manufactures only the highest quality fitness and strength training equipment with the heaviest duty raw material from USA. Here, the phrase "Made in USA" means exactly what it's supposed to; Materials from local vendors, USA mills, skilled workforce from greater Austin, Texas USA and most importantly, High Quality strength training equipment that we stand behind 100%.
We proudly stand by the phrase "Made in USA" and our quality statements. Each Granite Fitness equipment you purchased will in turn strengthen our USA domestic economy. As opposed to the cheaper & lower quality imported equipment, which doesn't benefit the USA domestic economy as a whole, not to mention the unknown quality which doesn't come with any guarantee nor warranty, especially to your safely and well being.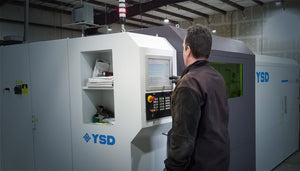 American Economy & American Manufacturing
At Granite Fitness, we set our bar high from the beginning. Starting with our vision to join the drive to bring back manufacturing capabilities home. We don't take any shortcuts when it comes with the strength of our equipment. Take our power training racks as example, they are manufactured with 3x3" 11-gauge steel uprights and comes with 5/8" hardware.
Each and every Granite Fitness equipment is meticulously fabricated and welded together by our skilled fabricator and then quality inspected at multiple stages to ensure that you will get the quality equipment that "Made in USA" originally represented.